Last update July 2, 2016
Review of ThermoMed2016

ThermoMed2016 has taken place, this year in a smaller outline than at the 2014 anniversary event. Anyway a lot of good and interesting presentartions gave reason to intensive discussions amongst the participants and speakers. All this happened in a very warm and friendly atmosphere.
Breast Health 2015 Conference Review

ThermoMed 2015 Conference Review

ThermoMed2014 Conference Review

Oct 2015 Rheumatology & Medical Rehabilitation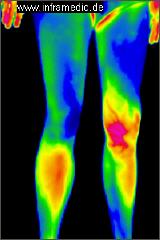 The First International Conference of Rheumatology & Medical Rehabilitation of Kurdistan Doctors Syndicate - Erbil was be held from October 28 to 30 in Rotana Hotel, Erbil, Kurdistan.

The conference website can be found here .

2 presentations of Prof Berz, President of ThermoMed, have been accepted for the program:

- Medical Thermography and Infrared Imaging – Applications in Rheumatology
- Medical Thermography and Infrared Imaging after Knee Surgery and Rehabilitation