Board and Members
ThermoMed Domicile and Office: ThermoMed e.V.; c/o Praxis Dr med Helmut Sauer, MD; Rheinstr. 7; D-76337 Waldbronn-Reichenbach; Fon +49 72 43 – 6 60 22; Fax +49 72 43 – 6 59 49; E-Mail: sauer@hsauer.de

ThermoMed Bank Account: Apotheker- und Ärztebank Stuttgart; Germany; IBAN DE72 3006 0601 0004 7638 90; BIC/Swift-Code DAAEDEDD
Board Vorstand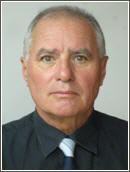 President

Prof Dr med Reinhold Berz, MD; Cerro Leon 1; PY-5350 Independencia; Fon +49 176 4568 8115;
E-Mail: reinhold.berz@gmx.de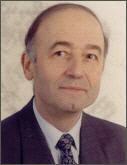 Vice President

Dr med Helmut Sauer, MD; Rheinstr. 7; D-76337 Waldbronn-Reichenbach; Fon +49 72 43 – 6 60 22; Fax +49 72 43 – 6 59 49;
E-Mail: sauer@hsauer.de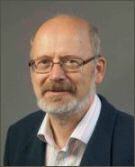 Treasurer

PD Dr med vet Andras Hoffmann, DVM; Paul-Ehrlich-Institut; Paul-Ehrlich-Str. 51-59; D-63225 Langen; Fon +49 176 4249 3512;
E-Mail: hofan@pei.de
Members of ThermoMed Worldwide

ThermoMed has members on all continents: Europe, Asia, Africa, America, Australia, and New Zealand.

Soon there will be a list of all members available on this website. Due to the latest European and German legislation, this is a very complicated process, because every member has to give written consent to publish his or her name on the website.