History meets Future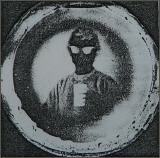 "Made in Germany" regarding Medical Thermography

Germany has a long history of medical thermology, infrared imaging and thermal measurement:
- discovery of infrared radiation (Friedrich Wilhelm Herschel from Hannover; London 1800)
- characterization of infrared physics (Kirchhoff, blackbody 1860; Hertz, EM waves, 1887)
- introduction of fever measurement into hospitals (Wunderlich, Leipzig 1868)
- discovery of liquid crystals (Lehmann, Reinitzer 1877/78)
- Planck, quantum mechanics (1900)
- first infrared image of a human subject (Marius Czerny, Frankfurt 1929)
- first patent on medical thermography (Schwamm and Reeh 1953)
- first medical society of thermography (ThermoMed founded 1954)
- first application of cold challenge reaction test (Elsen 1964)
- Regulation Thermography according to the German protocol (Rost 1977)
- production of LC thermal plates (Bayer Leverkusen, Roehm Darmstadt)
- best infrared cameras for decades made by Carl Zeiss/Jenoptik
- first European patents on dynamic IRI (Infrared Regulation Imaging)
- first European CE approved dynamic breast IRI (MammoVision 2007)
- first application of infrared imaging for vaccination survey (Paul Ehrlich Institute 2010).

Founded 1954, ThermoMed, the former German Society of Thermography and Regulation Medicine - DGTR -, is the oldest and most established medical association regarding thermography and infrared imaging. During more than 60 years the annual meetings have been national and, more and more, international important conferences.

Recently

Many experts worldwide will remember the 2009 annual DGTR meeting in Mannheim (55th anniversary, together with the annual EAT meeting), where more than 70 participants from all continents attended and contributed.

Even more important was the 60th anniversary conference ThermoMed2014, held in Langen, Germany, with more than 80 participants.

Following conferences have been ThermoMed 2015 in Moerfelden (Frankfurt) and the International Conference of Breast Health 2015 in the Arcadia Clinic in Germany. Also ThermoMed 2016 and ThermoMed 2017 have been successful conferences, now traditionally hosted in Moerfelden near Frankfurt Airport, which is most comfortable to access for international participants.